Meghan Weimer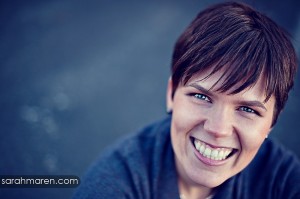 First things first: my last name is Barlow. So why Meghan Weimer? Because I was born that way. Married my Love in September-2014, hence the name change.
But it's not just my last name that has changed; my lady–yep, you read that correctly–my lady named me "Raley" in honor of my late grandmother, whom I was so very close to. The closest, in fact.
Raley is actually my middle name. It was my grandmother's married name. It is my mother's maiden name. And now it's my non-stage name. Who would ever think they'd have a NON-stage name?!
Raley came after a year-long intensive in the Meisner Technique. Which also equates to "a year-long intensive of finding myself while also intimately discovering my theatre mates." Raley felt familiar, like home–much like Waterfront Playhouse & Conservatory, where I trained in the Meisner Technique, felt like my home.
Acting is… the word acting doesn't suffice. It's a layman's term used to describe a group of people who live for their craft and who would do anything to bring life's grittiest, dirtiest, most taboo stories to life. It describes a community: people addicted to revealing the truth in humanity and trusting that they will do it together in the most brutally honest way. And you know what? It also describes people who just want to play. Sometimes acting is that, too. All of us traverse both ends of the spectrum at one point or another. I don't mean to sound pompous in this description of acting, but rather: enlightening. This craft is so complicated, and yet so simple.
So, simple. Not simple. Simple: I love acting. I do it in spurts. I love voiceover acting, and would love to VO long-distance, e.g. not in spurts.
I also love wine. And food. And my dogs. And my family. (In no particular order <guzzle guzzle guzzle>)
The Voiceover Blog: On Route to the Booth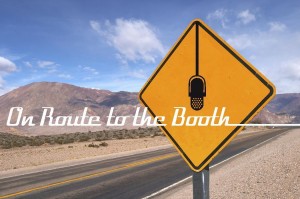 The Blog chronicles my route to the booth and beyond! I aim to leverage my VO adventures to inspire, empower, and inform other voice over actors who are getting started on a parallel route of their own. I'll share personal stories from the road, including:
training and auditioning experiences;
voice-over product reviews;
resources; and
profiles of established VO pros as well as up-and-coming talent.
Sit back and enjoy the ride…or grab a mic!